sleepfree Anti-mite set - for home and on the road
Medical scientists indicate allergy sufferers to avoid allergens as possible, which is not quiet easy. With the new sleepfree set it becomes possible: at home and on the road! During holidays, in the hotel room, on the boat/yacht, in the caravan and car and many more, this set assures a allergy free surrounding and breathable air, especially for getting a good night sleep. Allergy prevention is a serious and important topic, in particular for children.
sleepfree anti-mite set
Removes dust mites from mattresses and many more. Spray works immediately and lasts for 6 months, scientifically proven.
worldwide novelty!
patented vibra-tool
sleepfree anti-mite spray with 6 months longterm effect against dust mites
Set contains: 1 vibra-tool, 1 bottle sleepfree anti-mite spray (500 ml/for 4 single mattresses)
8 sets/box
Art.No. SF V1
Use biocidal product with caution. Always read label and product information before use.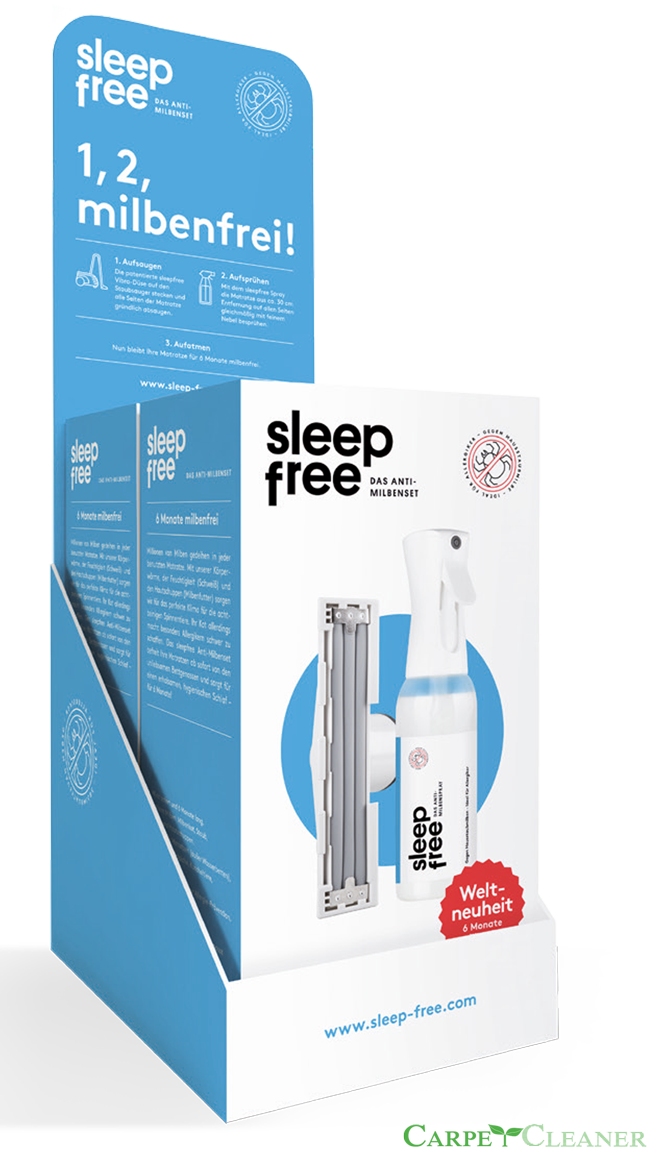 sleepfree Set instruction video