Carpet Cleaner Dry Cleaning System!
BENEFITS
no furniture removal
no drying time
immediately usable
no water marks
no residues
increases lifetime of a carpet
saves time and money
APPLICATION SPECTRUM
deep cleaning
interim cleaning
partial cleaning
dry soil removal
dry extraction
pile lifting
encapsulation
low moisture and dry cleaning
DOWNLOADS:
Renovator Technology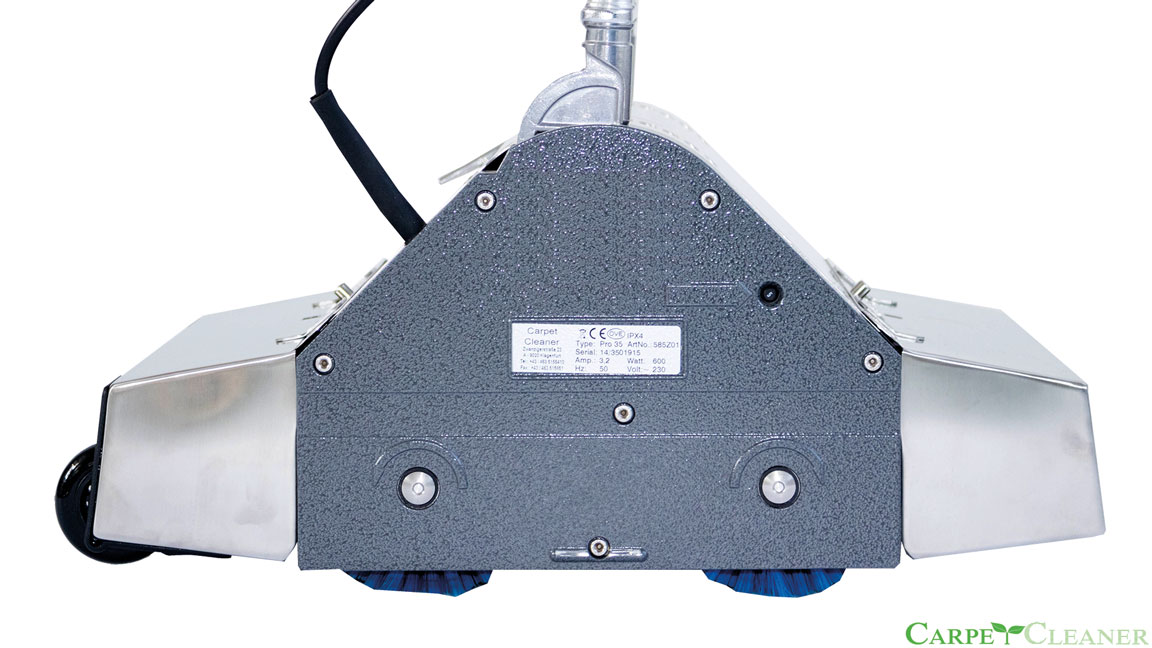 When we introduced this concept, it completely redefined what a CRB machine was capable of doing. Our patented Renovator attachments are stainless steels catch trays that mount to the front and rear of the machine. When utilized, they provide the CRB machine with the ability to "brush out" soil and particulates from the carpet fibers.
These catch trays perform two very important functions within the cleaning process- dry soil removal and dry compound removal. Use of these trays on a CRB machine will enable the user to extract particulates from the carpet fibers at a rate far superior to a vacuum.
Since pre vacuuming a carpet is the most neglected chore of any establishment, unaddressed dry soil can build up over time and can account to almost 75-80% of the overall soil load in carpet. The most common components of dry soil are very abrasive particulates, which are the real culprits in damage to traffic lanes. This soil component causes carpets to "ugly out" before the actual lifespan of the carpet has been realized. Since dry soil is extracted from the carpet before chemistry application has occurred, much better results are attained at the completion of the overall cleaning process as well as an extension of the carpets useful life.